Neuro-Optometry in Fort Worth
Restoring Vision & Balance to Your Life
Training the Eye-Brain Connection
Have you recently been diagnosed with a concussion or other brain injury?
Are you seeing double or having trouble reading?
The effects of a brain injury or neurological disorder on vision are often overlooked. These can cause a disruption between the eyes and the brain resulting in vision problems. These problems can range from double vision and blurriness to mobility and balance issues.
We at Griffin Eye Care help retrain the brain and eyes to work together so you can live your best life.
---
Give Your Eyes the Care They Deserve
---
Neuro Optometry in Fort Worth
Meet our Eye Doctors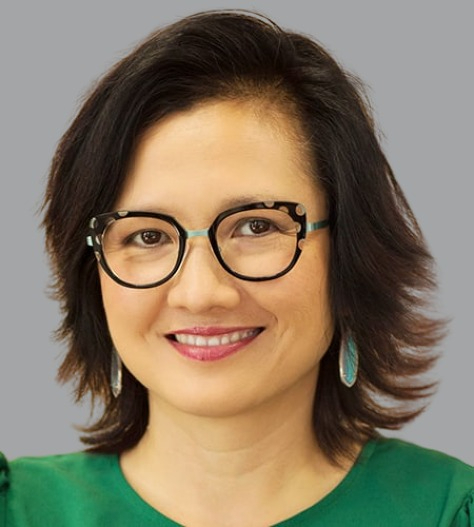 Monday

9:00 am - 5:00 pm

Tuesday

9:00 am - 5:00 pm

Wednesday

1:00 pm - 5:00 pm

Thursday

9:00 am - 5:00 pm

Friday

9:00 am - 5:00 pm

Saturday

Closed

Sunday

Closed

Dec. 25

Closed
VSP

Medicare

United Healthcare

Aetna

Spectera

Anthem

EyeMed

Anthem Blue Cross Blue Shield

Blue Cross
---
4 Common Visual Symptoms of Brain Injury
Balance issues

The vestibular system, which regulates your balance, is heavily connected to your visual system. Problems with one can often cause difficulties with the other.

Issues with visual tracking

The eyes' inability to move together in a continuous motion, to follow moving objects and to read fluently.

Double or blurry vision

This may have to do with a number of issues, including the eye's inability to converge together on a target image or point together in the same direction.

Headaches

Issues with eye coordination and visual processing can cause the eyes and brain to become overworked, resulting in headaches.
Our Fort Worth neuro-optometrists will help retrain your eye-brain connection
---
What is Neuro Optometric Rehabilitation Therapy?
Neuro-optometric rehabilitation therapy is a customized treatment regimen for those with visual deficits resulting from traumatic brain injuries (TBI), physical disabilities or other neurological issues, such as a stroke or Parkinson's Disease. The therapy applies the latest methods and treatments of neuro-plasticity and vision function to help patients develop or regain the essential visual skills necessary for learning and optimal daily function.
An undiagnosed vision condition, or one resulting from a traumatic brain injury or neurological disease, can result in the following problems:
Double-vision
Blurred vision
Eye-teaming and eye-tracking problems
Visual field loss
Extreme sensitivity to light (photophobia)
Eye focusing problems
As part of an interdisciplinary approach, neuro-optometric rehabilitation therapy targets the underlying cause of the symptoms listed above.
If you or a loved one is suffering from neurological disease or brain trauma visit Griffin Eye Care for a comprehensive eye exam and neuro-optometric solutions.
- Aug. 30, 2023
Awesome customer service and care for their patients.
- May. 20, 2023
Extremely helpful with all my eye care needs including an injury to my eye! I've been going to them
... Show More
for years!
- May. 17, 2023
Dr. Griffin is excellent at what she does and very thorough. She takes her time with you, explain
... Show More
ing everything! Her staff is wonderful and they're all so nice!!!
- May. 06, 2023
I love Dr.Griffin and her staff they are so very helpful
- Mar. 25, 2023
Very thorough exam. Educates how to better care for your eyes from diet to exercises. Teaches how t
... Show More
o prevent additional damage , by educating how important sunglasses and drops/ lubricant are for healthy eyes.
- Mar. 22, 2023
Professional, very friendly and will recommend to everyone.
- Feb. 17, 2023
Great service and care. Everyone is very friendly and informative.
- Feb. 10, 2023
The service is very friendly & the doctor always takes her time to address concerns & questions. Wil
... Show More
l be using their services for years to come.
- Feb. 09, 2023
Super great experience! Staff makes you feel like family, excellent patient care and amazing custome
... Show More
r service! Lots of fun frame options too!
- Jan. 10, 2023
The staff and Dr Griffin are AMAZING!!! It's a pleasure walking into their office. Your always gre
... Show More
eted with a smile and very friendly. Very helpful in finding the best frame that fits your personality. GREAT JOB DR GRIFFIN AND STAFF. I HIGHLY RECOMMEND their services.
- Jan. 03, 2023
Dr. Griffin is one of the best medical professionals I have ever known. She is very knowledgeable a
... Show More
nd uses the very latest techniques and technologies. Plus she is enormously caring. Dr. Griffin treats her patients with compassion and understanding. I had extremely dry eyes. Her OptiLight procedure totally changed my eyes for the better. I can see better and i have no discomfort anymore. She has honestly raised my quality of life.
- Dec. 31, 2022
This was a wonderful experience! I wasn't rushed, all of my concerns were addressed, & the office ha
... Show More
d all the necessary diagnostic equipment. The doctor even gave me a condensed eye anatomy & homecare training. Dr. Griffin is now my preferred eyecare professional. Thank you Dr. Griffin, Tom, & Christy. 🌺🇻🇮🌺
- Dec. 22, 2022
Been coming to see Doc Griffin and team for over a decade! New and old location. I always feel 'im
... Show More
portant' here. I try to run my his was the same way. I'll continue to come here. They always serve my family and me well. ☺️
- Dec. 21, 2022
Super professional and kind doctor. We have been going to dr. Griffin for years and are always met w
... Show More
ith constant hospitality and she is super knowledgeable and willing to help guide you through particularly difficult concepts!
- Nov. 28, 2022
Been going to Dr. Griffin since she was in Hulen Mall, top notch!
- Nov. 09, 2022
I've been seeing Dr. Griffin for years and I absolutely value the time and care I am given here. The
... Show More
y give excellent advice for eye care and try to advocate for your better health at every opportunity.
- Nov. 08, 2022
Entire staff - Extremely professional and personable
- Nov. 02, 2022
My 4 year old daughter has suffered with multiple styes this year and unfortunately one of these sty
... Show More
es turned into a chalazion. We went to multiple doctors for consults and it seems like hot compress was the only thing other eye doctors recommended... but the staff at Griffin Eye Care have been nothing short of amazing! The doctor recommended LLLT, so we went for 6 sessions and during our frequent visits my daughter developed such a love for the staff at Griffin Eye Care. The doctors are very knowledgeable and patient, and the nurse and receptionists are very sweet. We loved our experience at Griffin Eye Care!
- Oct. 06, 2022
Honestly, I have been to many eye doctors over the years, and this has been the best experience yet!
... Show More
The staff is so light hearted and pleasant to speak with. Dr. L Griffin is amazing! I love her methods! Cannot wait to come back! 🙂
- Oct. 06, 2022
The optilight is a complete game changer. I have suffered from dry eye for years and have relied on
... Show More
drops multiple times a day for relief for as long as I can remember! After 1 session, my eyes were brighter, not gritty, and I was using drops once a day! Now finishing my third session, I am a seeing through new eyes - literally! Not to mention, my skin has improved dramatically!! Dr. Griffin and her team are the absolute BEST!!!
---
Restore your vision and quality of life by visiting Griffin Eye Care in Fort Worth today.